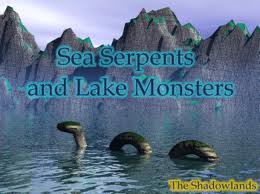 The Sea Serpents are creatures that live in the seas of the world.
Creatures in Lost Tapes
Edit
Kills in Lost Tapes
Edit
Two victims were killed by The Monster of Monterey and one of the victims of it was Sharon Novack.
Six people were killed by the Kraken, including two workers from an offshore oil rig, the entire three-person crew of Derrek Barrow's boat, & documentary filmmaker James Werner.
Ad blocker interference detected!
Wikia is a free-to-use site that makes money from advertising. We have a modified experience for viewers using ad blockers

Wikia is not accessible if you've made further modifications. Remove the custom ad blocker rule(s) and the page will load as expected.